The Confluences project celebrates Missouri's religious diversity. At the confluence of the Missouri and Mississippi rivers, the South and Midwest, the Ozarks and the prairies, America's religions flow together and are remade in Missouri. From the French Missions in St. Louis to the Trail of Tears, the Mormon Wars, and the Ferguson Uprising, Missouri has been central to the history of religion in America. We seek to recover discarded narratives of Missouri's religious diversity and bring a more holistic understanding of religions to Missourians through participatory exhibits, workshops, and community-centered public scholarship. 
The Confluences project is funded by a Tier 3 grant from the University of Missouri System and the Missouri Humanities Council, with supplemental funding from the A&S Dean's Office and the Fiola Faculty Fellowship. The Confluences project begins with Confluences I: Religious Diversity in Missouri and Confluences II: Religion and Health in Missouri.
Confluences Project Staff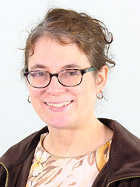 Rachel Brekhus is a Research Librarian III at the University of Missouri Libraries. Her subject responsibilities, for collection development, instruction and research assistance, include Religious Studies, History, Anthropology, Philosophy and Sociology. Ms Brekhus earned her professional degree (Masters of Library Service) at Rutgers University, her M.A. in German at the University of Wisconsin-Madison, and her B.S.L.S. at Georgetown University. She regularly teaches hands-on instruction sessions in subject research and bibliographic management.  Her current research interest is local history of race and land use.  
Dr. Signe Cohen is an associate professor of Religious Studies at the University of Missouri. She received her PhD in Sanskrit from the University of Pennsylvania and has taught at Mizzou since 2001. Her area of specialization is Asian religions, but she is also interested in religion and popular culture and religious diversity in Missouri. Her published work includes Text and Authority in the Older Upanishads, The Upanishads: A Complete Guide, and articles on subjects ranging from Sanskrit literature to postmodernism and Harry Potter.   
Dr. Rabia Gregory is an Associate Professor of Religious Studies and Affiliate Faculty Member of the Departments of Art History and Women's and Gender Studies at the University of Missouri. She is the author of Marrying Jesus in Medieval and Early Modern Northern Europe: Popular Culture and Religious Reform (Ashgate, 2015) and has published articles in the Journal of the American Academy of Religion, the Journal of Africana Religions, Religions, and the Journal of Medieval Religious Cultures. She co-edits the interdisciplinary book series Christianities Before Modernity.   
Dr. April Langley is Chair of Black Studies and Interim Chair of English at the University of Missouri. She specializes in 18th and 19th century Africana and African American literature and theory. Dr. Langley received her PhD from the University of Notre Dame and has been teaching at Mizzou since 2001. Her publications include The Black Aesthetic Unbound: Theorizing the Dilemma of Self and Identity in Eighteenth-Century African American Literature and articles in The Western Journal of Black Studies, a/b: Autobiography Studies, and mba/Sonia Sanchez Literary Review.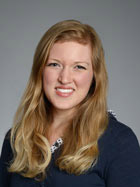 Emily Murray is a Ph. D. candidate in Sociology at the University of Missouri and a recipient of the Gus T. Ridgel Fellowship. Her general research interest concerns health and environmental inequities across gender, race, and class. Her dissertation research centers on how proximity to hazardous facilities impacts infant mortality, low birth weight, and preterm birth.
Get Involved: Survey on Religion and Health in Missouri
As part of our work documenting religion in Missouri, the Confluences team is collecting information about the relationship between religion and healthcare in the state. We invite you to share your experiences! Our goal is to gather about 200 responses from participants of various religious affiliations (including those who identify as "nones" or "unaffiliated"). Click the button below to take the survey.
Program
Confluences: Religion, Health, and Communities in the American Heartland, October 15-16, 2021 
Religion plays a role in almost every aspect of life in Missouri. We seek abstracts for single papers and paper sessions that examine religious diversity in Missouri or the role of religion in healthcare in the Midwest for an interdisciplinary conference celebrating religious diversity. Hosted by the Department of Religious Studies and the Department of Black Studies at the University of Missouri, this two-day virtual conference is free and open to the public.