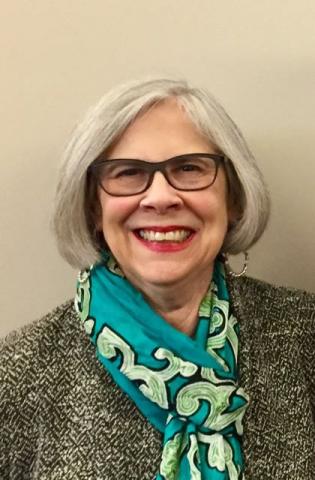 Professor Emerita of Classical Studies
Emeriti
Education
BA in  Latin, Mary Washington College of the University of Virginia
MA in Classics and PhD in Classical Philology, University of Illinois at Urbana-Champaign.
Research
Greek and Roman Rhetoric and Oratory; Thetical Rhetoric and Argumentation; Cicero's Paradoxa Stoicorum; Cicero's Pro Pro Cluentio; Lucretius; Alcuin.
Teaching
Classical Humanities: Foreigners and Dangerous Women in  Greek and Latin Lliterature (writing intensive); Greek and Roman Characters and Ideals (writing intensive); Murder and Mayhem: Images of Justice in Greek and Roman Literature (writing intensive); Greek Culture; Roman Culture.
Classics: Seminar in Ancient Rhetoric and Oratory; Seminar in Graeco-Roman Didactic; Seminar in the Literature and Culture of the Roman Republic.
Greek: Greek Historians; Greek  Oratory; Proseminar in Greek Texts.
Latin: The Age of Cicero; Age of Scipio; Survey of Latin Literature (topics vary); Latin Poetry (Catullus; Lucretius; Vergil); Latin Prose (Caesar; Cicero;Sallust); Proseminar in Latin Texts.
Select Publications
Illinois Classical Studies, 42. 2 (Fall, 2017) ed. Angeliki Tzanetou; Antony Augoustakis and Barbara Wallach, Guest Editors: Libri Carolini sive Opus Caroli Magni Contra Synodum Auctore Alcuino Recensuit et Notis Instruxit, ed. Luitpold Wallach. pp. 319-468.
Article: Barbara Wallach, "Luitpold Wallach: A Biography," Illinois Classical Studies, 42.2 (Fall 2017), pp. 267-272.
Article: Luitpold Wallach, Antony Augoustakis, and Barbara Wallach, "Alcuin's Authorship of the Llibri Carolini: Theodulfian Fictions and Elective Affinities," Illinois Classical Studies 42.2 (Fall, 2017) pp. 279-317.